Greece Police Chief Apologizes
For GPD Vehicle
Parked In Handicapped Space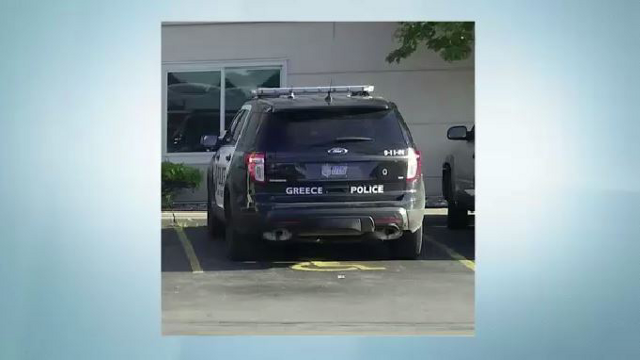 TWC News

Recently a photo was published on facebook depicting a Greece Police car parked in a handicapped spot. This is obviously unacceptable. I can assure you that our officers are repeatedly reminded that Integrity, Professionalism and Service are of the utmost importance. This action is not in line with those values. While I understand that posting things on facebook and blogs are what people consider to be taking action in this day and age, it would be far more effective to contact my office, our Internal Affairs office, or an on duty supervisor to report this act. If we had specifics like date, time, and location we could investigate the matter and correct the actions of this single officer. We have provided many ways to contact our office, you can also email our internal affairs office at gpdinternalaffairs@greeceny.gov or submit a confidential anonymous tip from our website
http://www.greecepolice.org/
. On behalf of our police department I apologize to the community and assure you that I will take measures to ensure that this does not happen again.
Chief Phelan
SCATS ~~

Hey Chief, can you GUARANTEE there won't be retaliation on the person who reports one of your guys for this sort of problem? No? We didn't think so!
What about the cop cars parked in "NO PARKING" zones or "Fire Lanes" like in front of many retail stores around town? Shouldn't cops be a good example to the rest of us, unless it's a true emergency?